IGBT based power module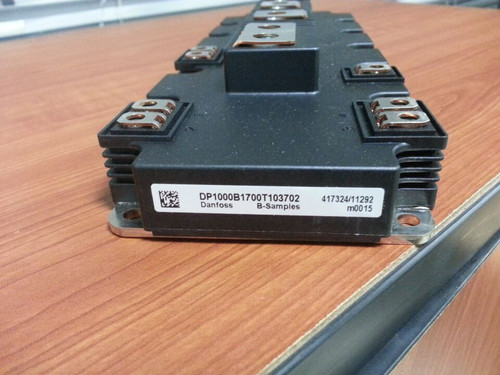 Price And Quantity
1 USD ($)/Piece

1 Piece

10.00 - 100.00 USD ($)/Piece
Trade Information
beijing

1000 Piece Per Month

3 Days

Yes

Contact us for information regarding our sample policy

DP1000B1700T103702

DP1000B1700T103702
Product Description
IGBT based power module DP1000B1700T103702
Product Description
1. Igbt Is A Functional Integration Of Power Mosfet And Bjt Devices In Monolithic Form
2. Igbt Combines The Best Attributes Of Both To Achieve Optimal Device Characteristics. Each Module Consists Of Two Igbt In A Half-Bridge Configuration With Each Transistor Having A Reverse-Connected Super-Fast Recovery Free-Wheel Diode.
3. All Components And Interconnects Are Isolated From The Heat Sinking Base Plate,Offering Simplified System Assembly.
Feature
1. Square Rbsoa
2. Low Saturation Voltage
3. Over Current Limiting Function (3 Times Rated Current)
4. Igbt Is Three-Terminal Power Semiconductor Device
5. High Frequency Operation
Application
1. Ac Drive Invert
2. Control
3. Ups, Uninterruptible Power Supply
4. Welding Power Supplies

Mainly Products

We Supply World Wide Famous Brand Electronic Components. Include:
| | | | |
| --- | --- | --- | --- |
| FUJI | MITSUBISHI | SANREX | SANKEN |
| TOSHIBA | SIEMENS | SEMIKRON | MOTOROLA |
| POWER | EUPEC | INFENION | IR |
| IXY | GTR | IGBT | IPM |
| PIM | TYCO | LAMBDA | VICOR |
Fuji IGBT
2MBI75U4A-120 2MBI100U4A-120
2MBI150U4A-120 2MBI150U4B-120
2MBI150U4H-120 2MBI200U4B-120
2MBI200U4H-120 2MBI200U4D-120
2MBI300U4H-120 2MBI300U4E-120
2MBI400U4H-120 2MBI450U4E-120
6MBI50U4A-120 6MBI75U4A-120
6MBI75U4B-120 6MBI100U4B-120
6MBI150U4B-120 6MBI225U4-120
6MBI300U4-120 6MBI450U4-120
2MBI100U4H-170 2MBI150U4H-170
2MBI200U4H-170 2MBI300U4H-170
2MBI400U4H-170 6MBI75U4B-170
6MBI100U4B-170 6MBI150U4B-170
6MBI225U4-170 6MBI300U4-170
6MBI450U4-170 2MBI75U4A-120
2MBI100U4A-120 2MBI150U4A-120
2MBI150U4B-120 2MBI150U4H-120
2MBI200U4B-120 2MBI200U4H-120
2MBI200U4D-120 2MBI300U4H-120
2MBI300U4E-120 2MBI400U4H-120
2MBI450U4E-120 6MBI50U4A-120
6MBI75U4A-120 6MBI75U4B-120
6MBI100U4B-120 6MBI150U4B-120
6MBI225U4-120 6MBI300U4-120
6MBI450U4-120 6MBI75U4B-170
6MBI100U4
2MBI150U4H-120
2MBI200U4H-120
2MBI300U4H-120
2MBI400U4H-120
6MBI75U4B-120
6MBI100U4B-120
6MBI150U4B-120
2MBI100U4H-170
2MBI150U4H-170
2MBI200U4H-170
2MBI300U4H-170
2MBI400U4H-170
IGBT
1MBI300S-120
1MBI400S-120
2MBI75S-120
2MBI100SC-120
2MBI150SC-120
2MBI200S-120
2MBI300S-120
PIM Module
7MBR10SA120
7MBR15SA120
7MBR25SA120
7MBR35SA120
7MBR50SB120
7MBR50UA120
7MBR100U4B120
IPM Module
7MBP25RA120
Enter Buying Requirement Details
Other Products in 'SANREX IGBT Module ' category